Jeep Tour and Jeep Treasure Hunting
Explore the unseen sides of the island on a jeep!
This activity brings out the best team-building and friendly competitive sides in people, while also giving you a unique chance to really get to know the wonderful islands.We add several colorful characters in our treasure-hunt team – await you along the way with riddles to solve! Discover the wild beauty of the island on a jeep tour driving under the guidance of our professional multilingual staff.
Duration: Half Day or Full day
Locations: Jeep tour Mykonos , Jeep Tour Tinos , Jeep Tour Santorini , Jeep tour Crete
Cultural Tours for Groups
A tour at the most important archaeological sites of the antiquity in the eastern Mediterranean sea. The tour includes the services of professional multilingual guides.
Social Tours and Activities
Completing a series of fun activities that promote both individual and team growth!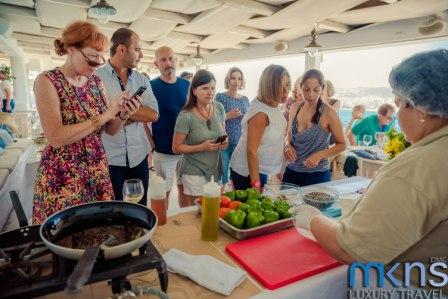 Boat Tours
Sail the emerald waters of Aegean. Mykonos Luxury Travel organizes boat trips followed by rich lunch. Explore the beaches of Mykonos and nearby islands.